Size Finder
First of all you should get know the size and series of your Roto roof window. Remember: you don't need measure the window - you just must find Roto window code.

How to find Roto window size/code/series?

The code may be inside a red, gray or blue casing or sometimes simply on a metal plate located on the sash (the part of the window that moves) - see the the pictures below: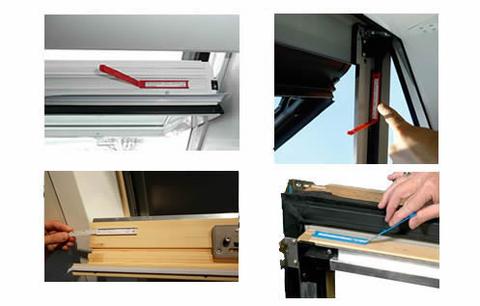 Depending on the age of your Roto window the data plate and its position on the window varies, but it holds relevant information: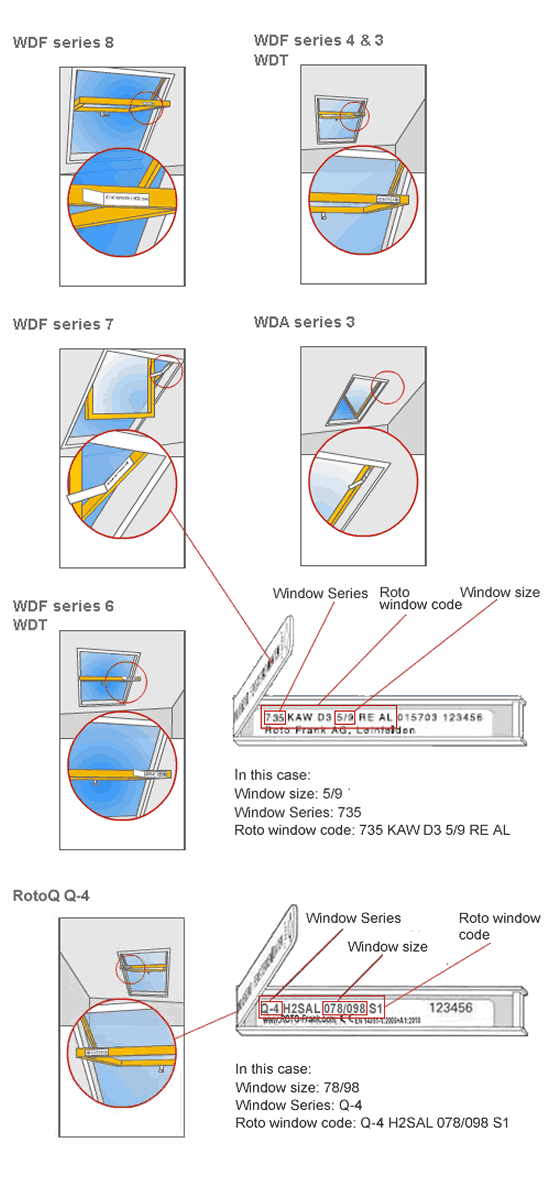 Original Roto roller blinds are matched (among others) to Roto window models: WDF 430, 435, 438, 439T, 610, 617, 620, 647, 735, 738, 739T, 847, 849, 849T, KFBD 45, R45, R68, R69, R75, R78, R79, R79T, R86, R88, R89, Q-4.
Important: please enter the ENTIRE code in the field "Roto window code".
Available Roto window sizes:
5/7
5/9
5/11
6/9
6/11
6/14
7/9
7/11
7/14
7/16
9/9
9/11
9/14
9/16
11/9
11/11
11/14
11/16
13/9
13/14
Available RotoQ Q-4 window sizes:
55/78
55/98
55/118
66/98
66/118
66/140
78/98
78/118
78/140
78/160
94/98
94/118
94/140
94/160
114/98
114/118
114/140
114/160
134/98
134/140