Blinds for old Roto windows
The Roto roof windows with first digits from Roto name plates: 31- or 32- or 33- or 34- or 52- or 53- are an old series of Roto roof windows. These windows stopped being produced about 20 years ago.
Genuine Roto blinds for these windows are slowly being phased out by Roto Frank Company. For this reason, the original Roto blinds for old Roto windows are available in a limited selection / range. These products are also more expensive than other to roller shutters available in our online store.
To buy a genuine blinds for old Roto windows, you should get know the size and Roto nam plate of your Roto roof window. So, you just need to find Roto window code.
How to find old Roto window size/code.

The serial number code of old Roto window is usually on a metal plate located on the sash (the part of the window that moves). See the pictures below: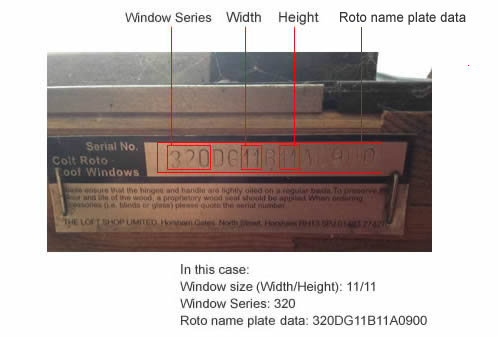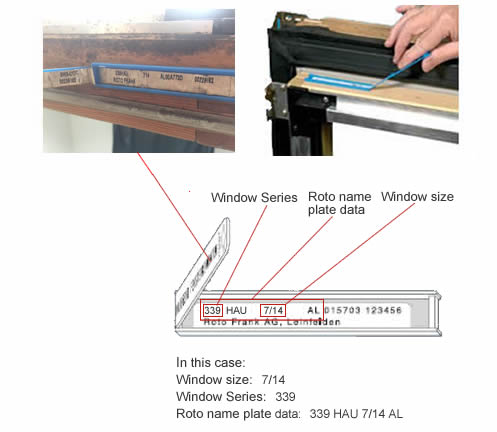 If you are unsure the data, please send us a picture of Roto window plate on email: roto@roluxshop.com
If you purchase these products, further correspondence will be in English.
The manually operated Roto ZRV blackout blind will protect you against the sunlight. Price from 194 EUR.